Vikings: Beyond the Edge of the Earth Art
2015
Illustration for Book of the Warrior by A. R. Basov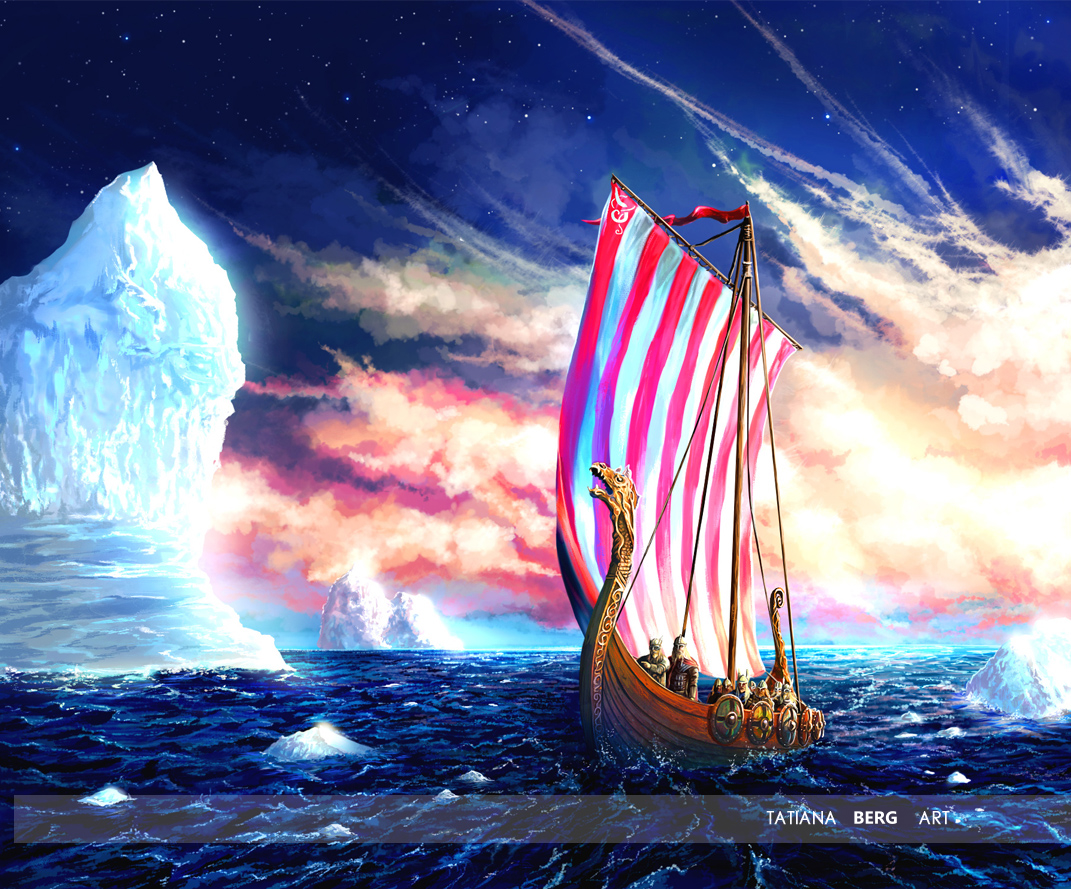 Vikings: Beyond the Edge of the Earth Art
The painting is inspired by an abstract from the chapter "The Northern Wind" from Book of the Warrior by A. R. Basov:
"The North is austere but full of life. The endless sea swells with a variety of creatures; from tiny crustaceans to the massive whales who rest in these polar latitudes. The incredibly transparent cold air vibrates with the songs of marine birds. Water and sky merge in the distance making it hard to discern where the horizon is. As we stood before the Divine, we were hypnotized; awestruck by its vastness and power.
It was at once an austere and incredibly beautiful world where nature herself sentenced the weak to death.
We were proud to be there. No one had dared to challenge fate to this extent!
Niflheimr's breath froze the water as we chopped the ice off of the heavy Drakkar with our battle-axes.
Each and every one of us knew that in spite of everything, we had to press on and win this battle with destiny!
Our ship's head, the proud dragon, peered further northward with calm superiority. We sailed alone, feeling the power of the mysterious and infinite waters of
existence as the Fire of our spirits urged us through the ice.
Only this Fire can melt the eternal ice!"
Prints & Posters
Starting from $25
Standard edition prints & premium edition giclee prints: information.
Postcards
Type: Full color half-fold postcards
Dimensions: 5.8" x 8.3" / 14.8 x 21 cm (A5)
Paper: metallic/pearlescent
$6 per postcard

Traditional painting
We can create an acrylic replica of the original art in any size of your choice; colors and some details in the painting can be customized. Reproductions are hand-painted with eco-friendly acrylics on thick cotton paper. Don't hesitate to get in touch if you have any questions or queries. We're open to any suggestions!