Asgard attack Art

2014
Illustration for "Book of the Warrior" by A. R. Basov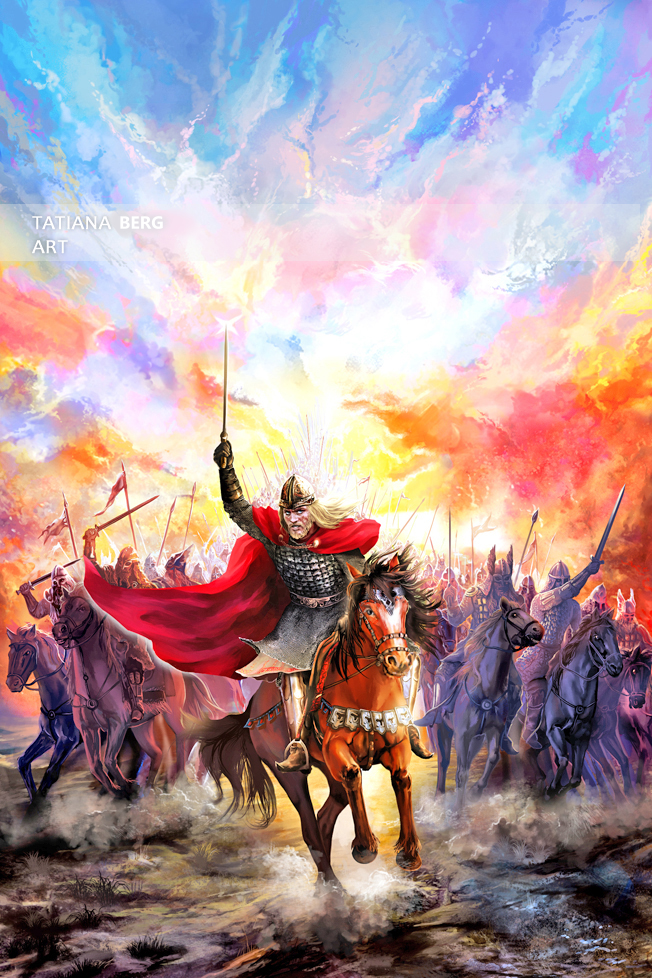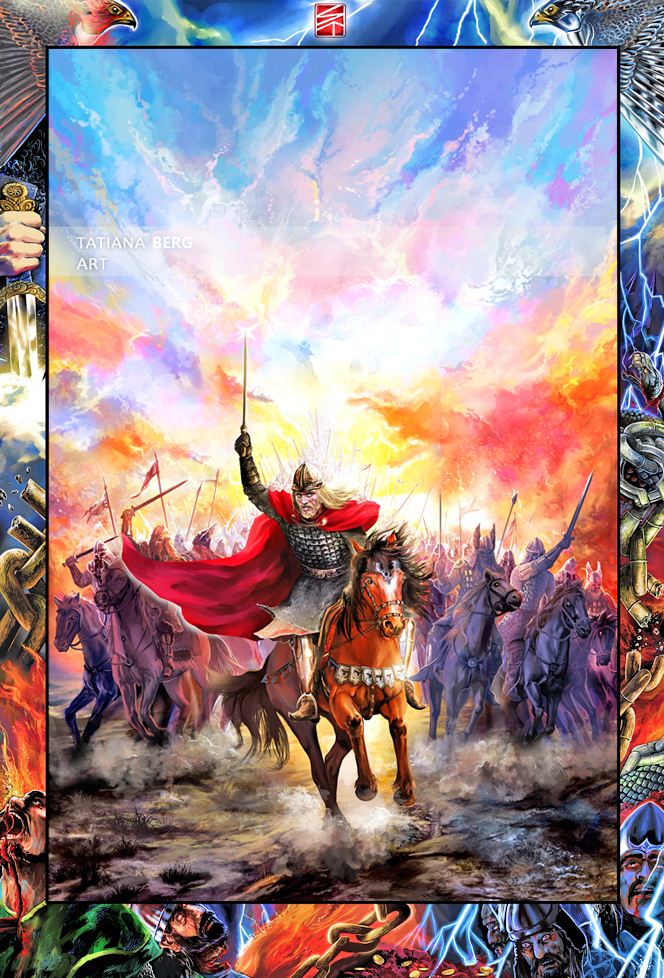 Asgard Attack Art (2 versions)
The art is inspired by a chapter from Book of the Warrior.
"From a distant stronghold of Heaven the King of North returnes. Honourably he takes hold of the Standard of fallen Heroes, and the flaming sun of Siddhas―the Eagle Sign―flares with fire and steel.
His armour, darkened by blood, is covered with many traces of endless battles, but it radiates light from the inside. His fury is to burst open any moment into an unimaginable explosion..."
― A. R. Basov, Book of the Warrior, chapter "Return of Asgard"
Prints & Posters
Starting from $25
Standard edition prints & premium edition giclee prints: information.
Postcards
Type: Full color half-fold postcards
Dimensions: 5.8" x 8.3" / 14.8 x 21 cm (A5)
Paper type: metallic/pearlescent
$6 per postcard

Traditional painting
We can create an acrylic replica of the original art in any size of your choice; colors and some details in the painting can be customized. Reproductions are hand-painted with eco-friendly acrylics on thick cotton paper. Don't hesitate to get in touch if you have any questions or queries. We're open to any suggestions!