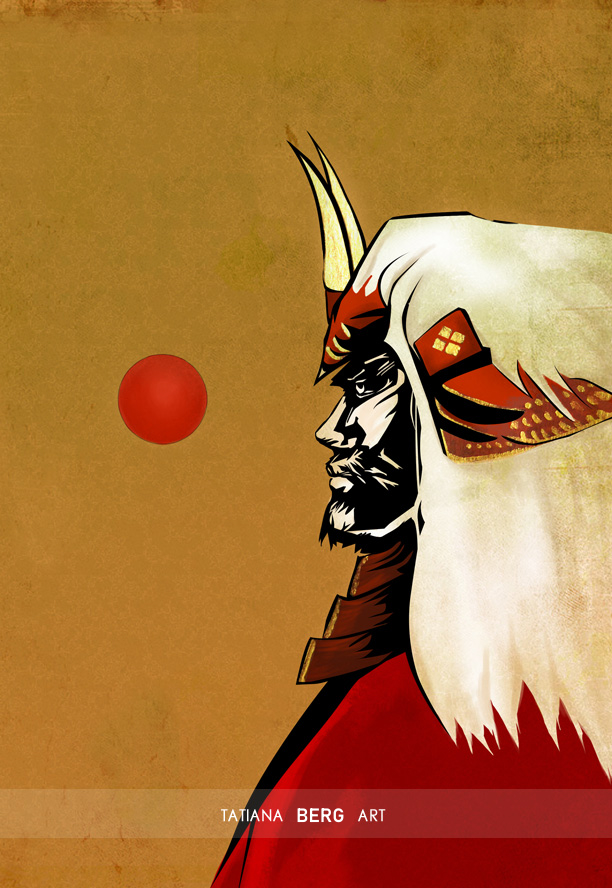 Takeda Shingen Portrait
Takeda Shingen is a medieval samurai warlord.
Takeda Shingen was one of the preeminent daimyo (feudal lords) with exceptional military prestige, who sought to take control of Japan in the late stage of the Sengoku period ("Warring States" period).
Takeda Shingen's most famous suit of armor included the white Yak-haired helmet with beaten gold Shikami headerboard; this armor is said the most gorgeous one in the Japan's samurai armor history.
Takeda is especially well known for his series of battles (1553–64) with the noted warrior Uesugi Kenshin, which not only are famous in the annals of Japanese history but are also much celebrated in Japanese drama and folklore.
Swift as the Wind
Silent as a Forest
Fierce as Fire
Immovable as a Mountain
―Sun Tzu
Prints & Posters
Starting from $25
Standard edition prints & premium edition giclee prints: information.
Postcards
Type: Full color half-fold postcards
Dimensions: 5.8" x 8.3" / 14.8 x 21 cm (A5)
Paper: metallic/pearlescent
$6 per postcard

Traditional painting
We can create an acrylic replica of the original art in any size of your choice; colors and some details in the painting can be customized. Reproductions are hand-painted with eco-friendly acrylics on thick cotton paper. Don't hesitate to get in touch if you have any questions or queries. We're open to any suggestions!
Samurai Warlords Embroidered Patches
Dimensions: 3,1 x 3,9 inches / 8 x 10 cm
$20 per patch