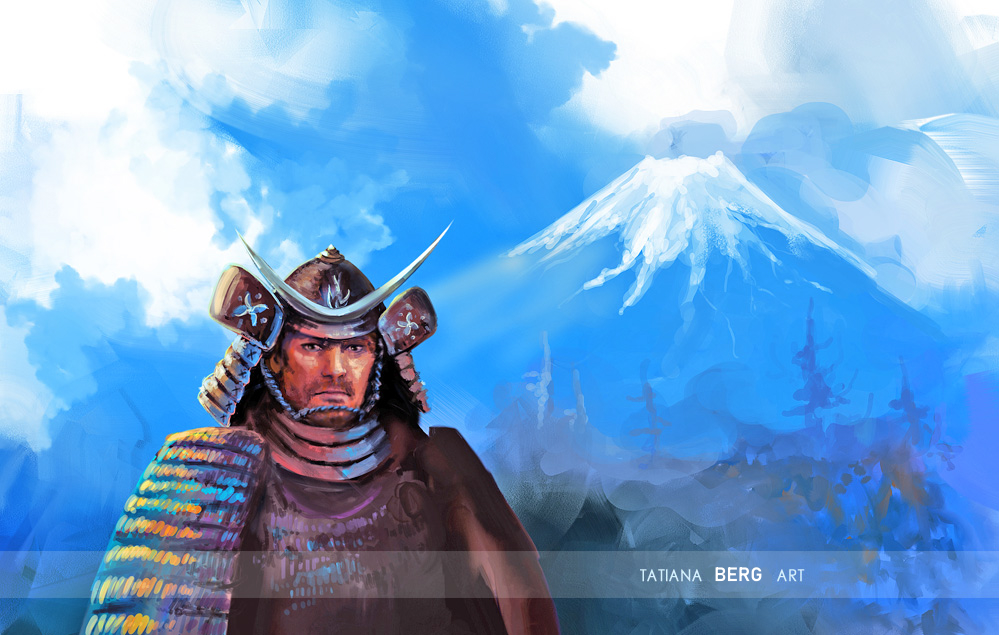 Samurai and Fujisan
"The magnificent Sacred Mountain, covered with sparkling snow, towers above its surroundings like an enormous and invincible Citadel. The Mountain is unshakable even through earthquakes, fires, raging storms and the passing of epochs. Only it alone remains constant in this changing world.
Oh Warrior who follows the Path of Ascension!
If your spirit allows you to gather enough strength to ascend the Mountain and reach the top, you will see how petty and vain the world of people is… From the height, you will see the world as clearly as if it is on the palm of your hand… And you will understand the illusion of many things that seem so significant down there."
― A. R. Basov, Samurai: Legend
Prints & Posters
Starting from $25
Standard edition prints & premium edition giclee prints: information.
Postcards
Type: Full color half-fold postcards
Dimensions: 5.8" x 8.3" / 14.8 x 21 cm (A5)
Paper: metallic/pearlescent
$6 per postcard

Traditional painting
We can create an acrylic replica of the original art in any size of your choice; colors and some details in the painting can be customized. Reproductions are hand-painted with eco-friendly acrylics on thick cotton paper. Don't hesitate to get in touch if you have any questions or queries. We're open to any suggestions!