Samurai: Like Sakura Petals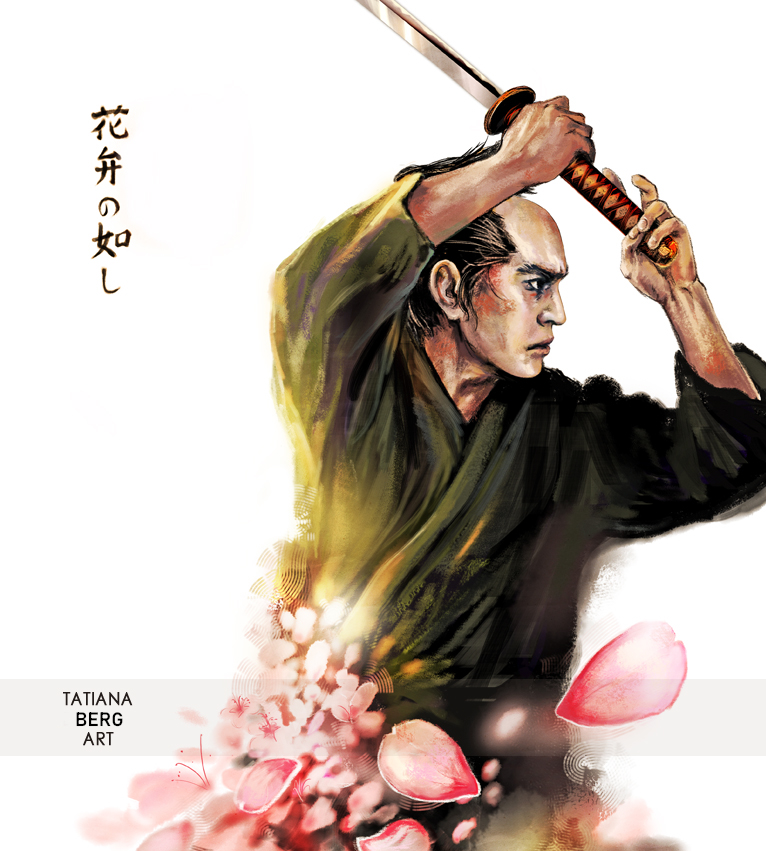 Like Sakura Petals...
Art: a fearless samurai that attacks through the whirlwind of cherry blossoms, prepared for anything.
The life path of Samurai is like sakura petals cascading down mysteriously. Sometimes it is said that warriors are flowers among people. Hana wa sakuragi, hito wa bushi: "among blossoms the cherry blossom, among men, the warrior."
All our life is one endless fuss and pursuit of desires, day after day, year after year until death. With every passing moment it seems more and more that human existence is God's cruel trick. Can we call it "living to the fullest"?
Look at a blooming sakura in spring, look at its petals of unearthly beauty that open up for a very short time and then fall on the ground and wither. This is exactly the kind of outlook on life that was common for the samurai: to live a short but brilliant life and die according to the noble Bushi-Do principles, staying morally pure and not knowing the fear of death.
Prints & Posters
Starting from $25
Standard edition prints & premium edition giclee prints: information.
Postcards
Type: Full color half-fold postcards
Dimensions: 5.8" x 8.3" / 14.8 x 21 cm (A5)
Paper: metallic/pearlescent
$6 per postcard

Traditional painting
We can create an acrylic replica of the original art in any size of your choice; colors and some details in the painting can be customized. Reproductions are hand-painted with eco-friendly acrylics on thick cotton paper. Don't hesitate to get in touch if you have any questions or queries. We're open to any suggestions!