think of death (hagakure illustration)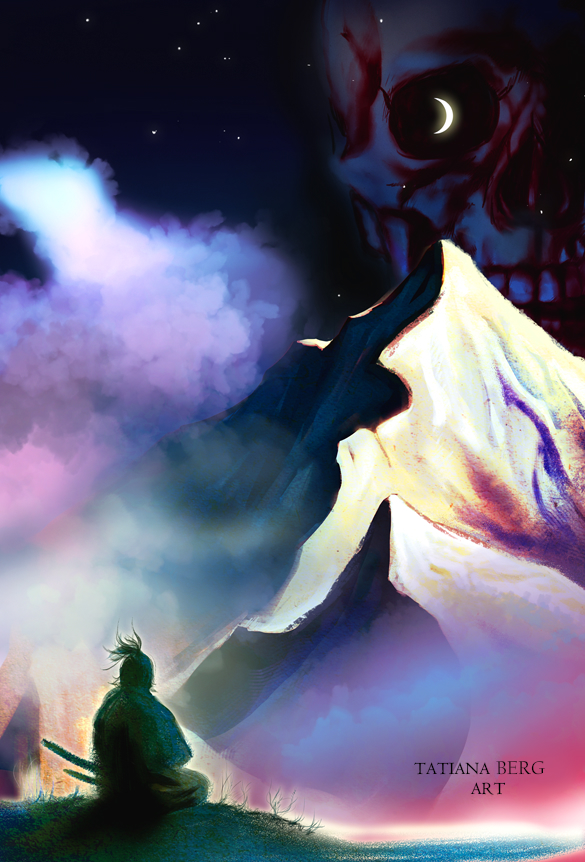 think of death Art
Few people contemplate death. It's something very distant and ephemeral, there's no point worrying about it, right? There's still plenty of time―shouldn't we simply enjoy life, every moment of it, instead of pondering on sad things?
In fact life is an extremely fragile substance, a thread that can be torn when you least expect it. And then it turns out that we haven't understood life and simply wasted our precious time on the troubles of the mundane bustle, never really having lived as a free person...
Unlike most people, the samurai comprehended the innermost meaning of death; from an early age they learned to treat it not like a nemesis and the worst tragedy that had to be avoided at all costs, but like the ultimate, brightest point in their honorable life filled with great deeds. The idea of death enabled their noble and courageous souls to ascend into a completely different plane of being. The understanding that inevitable death was constantly lurking nearby helped them to strive for perfection and adhere to the ideals of bushido.
Practically every samurai author writes about it, and this painting is inspired by Yamamoto Tsunetomo's thoughts expressed in Hagakure. Meditation on death and mental preparation for it could set a samurai's soul free and make the mind crystal clear:
"If by setting one's heart right every morning and evening, one is able to live as though his body were already dead, he pains freedom in the Way. His whole life will be without blame, and he will succeed in his calling."
―Yamamoto Tsunetomo, Hagakure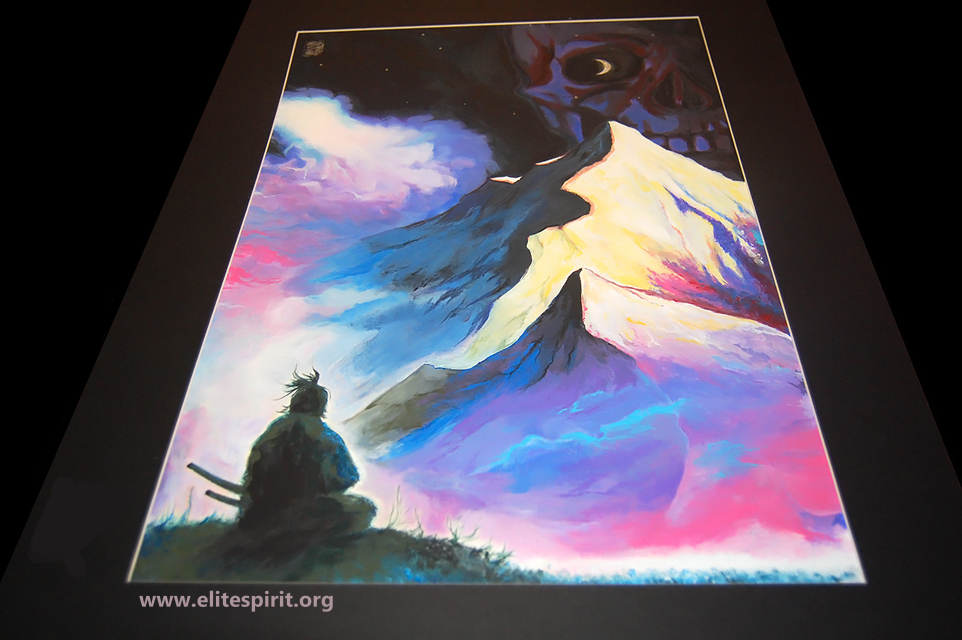 Prints & Posters
Starting from $25
Standard edition prints & premium edition giclee prints: information.
Postcards
Type: Full color half-fold postcards
Dimensions: 5.8" x 8.3" / 14.8 x 21 cm (A5)
Paper: metallic/pearlescent
$6 per postcard

Traditional painting
We can create an acrylic replica of the original art in any size of your choice; colors and some details in the painting can be customized. Reproductions are hand-painted with eco-friendly acrylics on thick cotton paper. Don't hesitate to get in touch if you have any questions or queries. We're open to any suggestions!